Woman's Tour joins Tour of Britain on the Union Cycliste Internationale's 2021 Calendar
---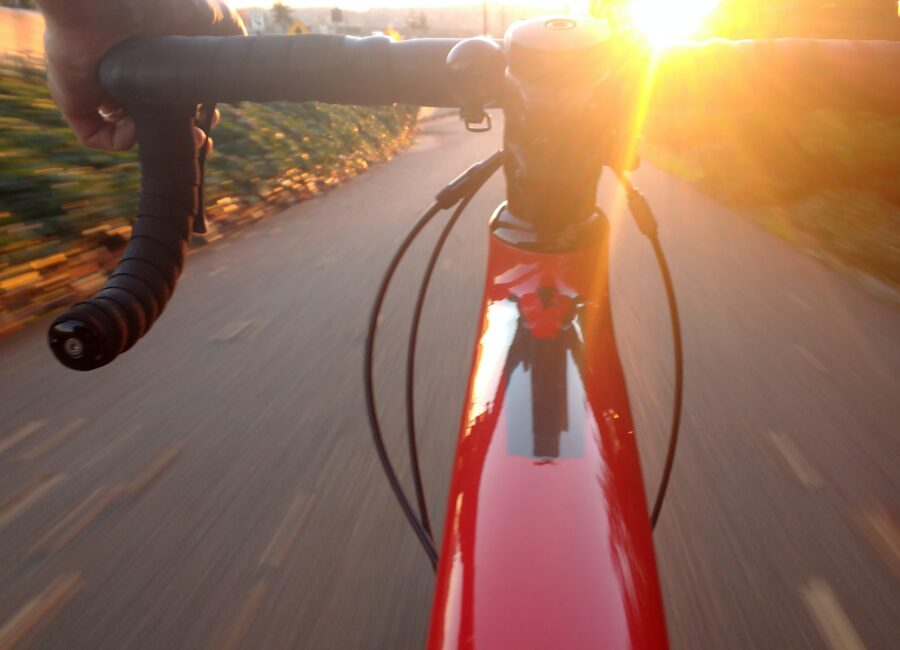 Following the postponement of all of their elite cycling events in 2020, SweetSpot are looking ahead to 2021 following the confirmation of the Union Cycliste Internationale (ICU) calendars for next year, and the continued growth in appetite for cycling across Britain.
The Women's Tour, the biggest race on the UCI Women's WorldTour, has been confirmed as taking place over six days from 7 to 12 June 2021 between Oxfordshire and Suffolk.  Whilst The Tour of Britain, the UK's most prestigious annual cycling event will return between 5 and 12 September 2021 with a route starting in Penzance in Cornwall and finishing in Aberdeen.
"The confirmation of the UCI calendars for 2021 is another step forward towards the successful return of The Women's Tour and Tour of Britain next summer," said Hugh Roberts, Chief Executive of SweetSpot.  "We are working hard behind the scenes with our stakeholders on these events, and The Tour Series, to ensure they don't just return, but come back better and stronger than ever before, and are well placed to help showcase all that is great about cycling and Britain."
Despite the postponement of The Tour Series, Women's Tour and Tour of Britain events this summer the SweetSpot team were able to organise The Great Tour, a 64-day circumnavigation of the British coast by bike, raising money in 2020 for Diabetes UK and Ambitious about Autism.
"We were determined to do something this summer to mark the 10th anniversary of The Great Tour so to have been able to complete this remarkable 6,600 kilometer ride and raise money for two fantastic causes was definitely a case of the SweetSpot team and cycling putting something back," continued Hugh Roberts.
"With The Great Tour we have ambitions to create both a wonderful, waymarked route around the entire British coastline that can be cycled by anyone at any time, as well as an annual fundraising ride around the route."
June also saw SweetSpot launching a virtual edition of The Women's Tour, the ŠKODA V-Women's Tour on the RGT Cycling platform that was contested by 18 of the world's top cycling teams and broadcast live on BBC Sport as well as around the world.
"With new and innovative events like our virtual Tours combined with the prestige of our established road cycling events, plus the ability to create unique fundraising challenges like The Great Tour, we firmly believe that we are in a fantastic position going forward and one that will be attractive to brands looking for the unique blend of branding and activation rights that an involvement in cycling in 2021 and beyond presents.
"We have several new developments on the horizon for 2021 including creating our own in house media arm – SweetSpot Media – and working with new partners to enable us to take more ownership of our content, its delivery and the narrative around that content and our events, which will boost the value and return our partners enjoy from their digital rights.
"There has never been a better time to ride a bike or to get involved in cycling and through events like The Tour of Britain and our work with local authorities across the UK we are in a unique position to work with brands targeting both the recreational and elite sporting sides of cycling.
"As an organisation SweetSpot we are very keen to continue to work with partners towards making all of our races as sustainable and as connected as possible and to have British races leading the way globally.  We would also love to see the events being used even further for the promotion and awareness of charitable causes and campaigns, as we have seen with The Women's Tour's relationship with Breast Cancer Now since 2017."
In addition to the title partnership opportunities for The Tour of Britain, Women's Tour and Tour Series events, all three race events provide a proven platform and an extensive and diverse audience base for brands wishing to get involved in the sport at other levels, as official partners or suppliers.
During the course of the summer SweetSpot have worked with YouGov to analyse historical data from previous editions of all three races to optimize rights and partnerships on offer for 2021 and beyond.
Joshua Marcus, Commercial Manager, YouGov commented; ''As one of the most forward thinking rights holders in sport, SweetSpot really do get under the skin of the myriad of rights and the values attributed to ensure they are being offered at the right level to bring a solid ROI "
The 2021 Women's Tour will be a part of the UCI Women's WorldTour for the fifth year and held between Monday 7 and Saturday 12 June starting from Bicester in Oxfordshire and finishing at Felixstowe in Suffolk.
The 2021 Tour of Britain takes place from Sunday 5 to Sunday 12 September, starting from Penzance in Cornwall and finishing in Aberdeen.  Devon, Warrington and Cumbria are among the venues so far announced as hosting stages of the race.