2021 Tour of Britain: 150 days to go!
---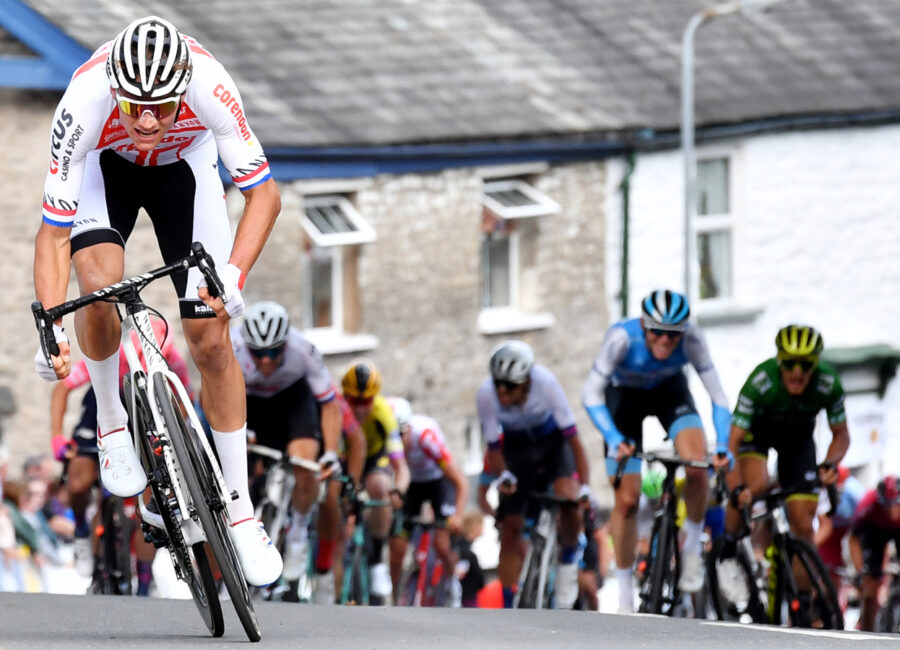 The 2021 Tour of Britain – the 17th modern edition of the UK's most prestigious bike race – is now just 150 days away!
Find out how you can prepare for this year's Tour, which begins in Cornwall on Sunday 5 September, with our fan checklist.
Explore the stages
More details of this year's race route were unveiled last month, with stage finishes in Warrington, Gateshead and Edinburgh included in our latest reveal.
While we've still got a few surprises left – notably the details of our two Welsh stages (subject to COVID-19 conditions) and stage five and six start locations – it's not too early to start planning your visits to this year's race.
Why not book a long weekend in the south west for our Cornwall Grand Départ followed by our return to Devon on stage two at the start of September? Attending the race's final three stage finishes – in Gateshead, Edinburgh and Aberdeen – are all possible (and easy) by rail, too!
Register for hospitality
We've teamed up with sports travel provider Sportsbreaks.com to get race fans closer to the Tour of Britain than ever before in 2021 and beyond.
Details of our hospitality and fan experience packages at this year's race, which will give guests an unrivalled insight into the event, will be revealed shortly. Fans can pre-register to be the first to hear more from Sportsbreaks.com via their website: sportsbreaks.com/cycling.
Nominate your community hero
This year's race will celebrate the unsung heroes of the COVID-19 pandemic with our Ride for Heroes initiative.
The programme of events at each stage start and finish will include a special ride out, one that will give the thousands of spectators that line the Tour of Britain route the chance to show their appreciation of our key workers and community champions.
Race fans can now nominate their unsung hero by clicking here.
Apply to be a Race Maker
Without our wonderful Race Makers we simply would not be able to deliver the Tour on to the scale that it is as they provide crucial support to race organisers, spectators, teams and riders.
As we plan for the safe return of the race we'd love to hear from anybody interesting in becoming a Race Maker in 2021.
Click here to apply.
Relive historic editions
The Tour of Britain video archive includes highlights from historic editions of UK's most prestigious cycle race. Full highlights of over 75 Tour of Britain stages – dating back to 2004 and totalling 45 hours of archive video – are available to watch free-of-charge, with more historic content coming soon!
Click here to visit the Tour of Britain highlights archive.