ONE MONTH TO GO – SUNDAY 5 OF SEPTEMBER 2021
---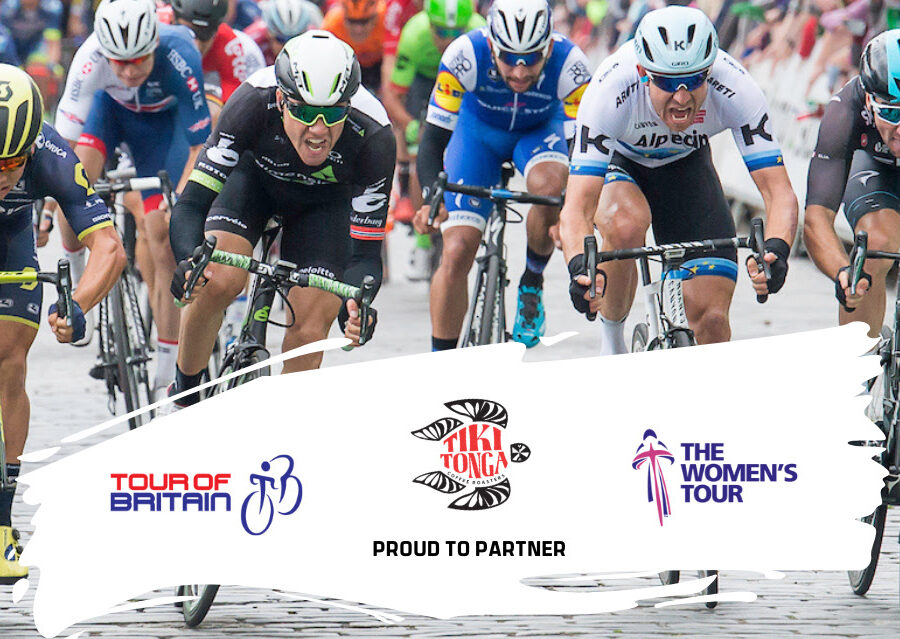 THE COUNTDOWN TO SEPTEMBER IS ON!
It's been a long time coming but there is just one month to go until we begin our epic journey north from Penzance to Aberdeen via eight action packed stages of competition will begin.
If you've been missing your fix of Tour of Britain action then check out our new promotional video to get you in the mood for September.  And stay tuned for more exciting news next week!
WIN A 3 MONTH SUPPLY OF TIKI TONGA COFFEE
If you fancy three months of fresh roasted coffee delivered directly to your door then our partners at Tiki Tonga have the competition for you. To celebrate our renewed partnership with specialty coffee roaster Tiki Tonga they have a three month subscription to give away.
But don't worry – if you're not lucky enough to win then make sure you look out for the Tiki Tonga team at every Tour of Britain and Women's Tour stage this year and make sure you say hello!