Tour of Britain 'An absolute gift to Cornwall' – Planning ahead to keep everything on the move for Cornwall's Super Sunday
---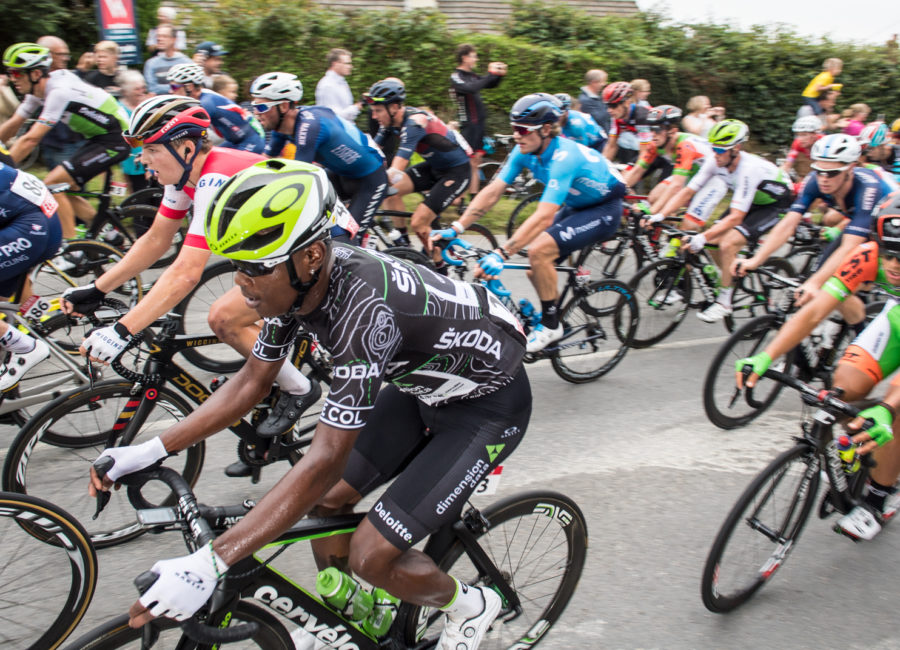 In the most detailed plans ever made for an international sporting event, Cornwall's health and highways experts are working hard to ensure the first leg of the Tour of Britain prestige cycle race on 5 September goes smoothly.

Among the preparations are discussions with communities and businesses along the 111 mile route from Penzance to Bodmin about the economic benefits the Tour of Britain will bring.

Emergency services – police, fire, ambulance and coastguard – will be able to respond as usual, and the event team has been contacting vital sites adjoining the route such as hospitals and fire stations. Social care centres and pharmacy couriers are being advised to plan ahead. Keeping Cornwall on the move means talking to the Scillonian ferry team in Penzance, and designing the route so passengers for Cornwall Newquay Airport, Land's End Airport and Cornwall Heliport aren't held up.

Cornwall Council's portfolio holder for the economy Stephen Rushworth said: "I can reassure you all that everything that needs considering IS being considered and planned for. My colleague Councillors, all the resources of Cornwall Council, the event organisers SweetSpot, Town & Parish Councils, and experts in public health and highways management, are all working together to make this day a great success."

Among those being asked to plan ahead are Taxi firms, National Trust properties, large supermarkets and village stores, public transport providers, and pubs and restaurants popular for Sunday lunches. The aim is for usual Sunday activities to continue, with the bonus of a ringside seat for a world class sporting event.

Stephen Rushworth added: "This event is an absolute gift to Cornwall. We can show the world how adept we are at organising a large-scale event, we can showcase a spectacular 111 mile route through some of our main towns and exceptional beauty spots, and we can emphasise our dedication to sustainable transport and the lead Cornwall is taking in carbon reduction."

"A key part of accepting this gift is our commitment to making sure, as far as possible, the day runs efficiently, calmly and safely just like any other autumn Sunday. To that end hundreds of conversations are underway in the lead up to 5 September, talking to the business, transport and service providers that may be affected by temporary road closures or no parking zones. Forward thinking will minimise disruption and allow spectators a day they will remember."

The direct economic boost to Cornwall is conservatively estimated at £3m, but beyond calculation is the kudos of hosting a world-class event. Cornwall's Business Improvement Districts are engaged, and the Council's arms-length company Cornwall Development Company has been securing private sponsorship for the event. There are business opportunities not only in sponsorship, but in advertising via worldwide broadcast and press coverage, and providing services to the crowds that will gather all along the route."

Leader of Cornwall Council Linda Taylor said: "In terms of economic impact this is like having the London Marathon running through our villages, and it stirs again the pride we felt when the 2012 Olympic torch relay started at Land's End. Cornwall is a welcoming place and we love playing host."

"The only inconvenience for those who live or trade directly on the route will be a rolling road closure which could last as little as 40 minutes. And at some pinch-points vehicle owners will need to park elsewhere to keep competitors and spectators safe. Not much to ask for having the UK's largest free sporting event pass your front door."

Note: Cornwall Highways will place signs along the route several days before the race to advise on temporary clearway (no parking, no stopping) zones. See how quick and efficient a rolling road closure is in this video.